National Level Scholarship Test
 IPMAT and CUET UG
Courses for 2024 / 25 / 26
Offline
26 Nov 2023
10 - 11 AM and 12 - 1 PM
Geeta Bhawan and Navlakha Centre
Registrations open

Online
Dates to be announced soon
Registrations open
Q. What is IPM-AT?
IPM-AT (and JIPMAT) are the entrance exams conducted by the IIMs for admission to their 5 year IPM course at IIM Indore, IIM Ranchi, IIM Rohtak, IIM BG, IIM Jammu and few private B-Schools like NIRMA, IIFT.
Q. What is CUET UG?
CUET UG – Common University Entrance Test is conducted for admission to undergraduate (UG) programs of more than 400 universities including the Delhi University for UG courses like BCom (Hons.), BBA, Eco (Hons), BA (Hons), BTech, BSc and others.
Q. What is CHEM's National Level Scholarship Test?
This test is annual scholarship test conducted by CH EdgeMakers that helps students earn fee merit-waivers when they join CHEM to prepare for IPM and CUET UG targeting 2024 / 2025 and 2026. Up to 100 % waivers scholarship on offer.
Q. Who is eligible for the scholarship test?
All students currently in class 10th, 11th and 12th can appear for this test.
Q. What will be asked in the scholarship test?
The scholarship test is an aptitude based test designed to test Mental Ability of participants across areas like – Quantitative Aptitude (QA), Verbal Ability (VA), Data Interpretation and Logical Reasoning (DILR) and General Awareness (GA). A sample paper can be downloaded from link on this page.
Q. How to register for the scholarship test?
To register for the FREE scholarship test, you can click here.
Only students currently in school class – 10, 11 and 12 are eligible.
The students need to submit a photo copy of relevant marksheets of previous class to avail scholarships.
Final decision resides with the management of CH EdgeMakers.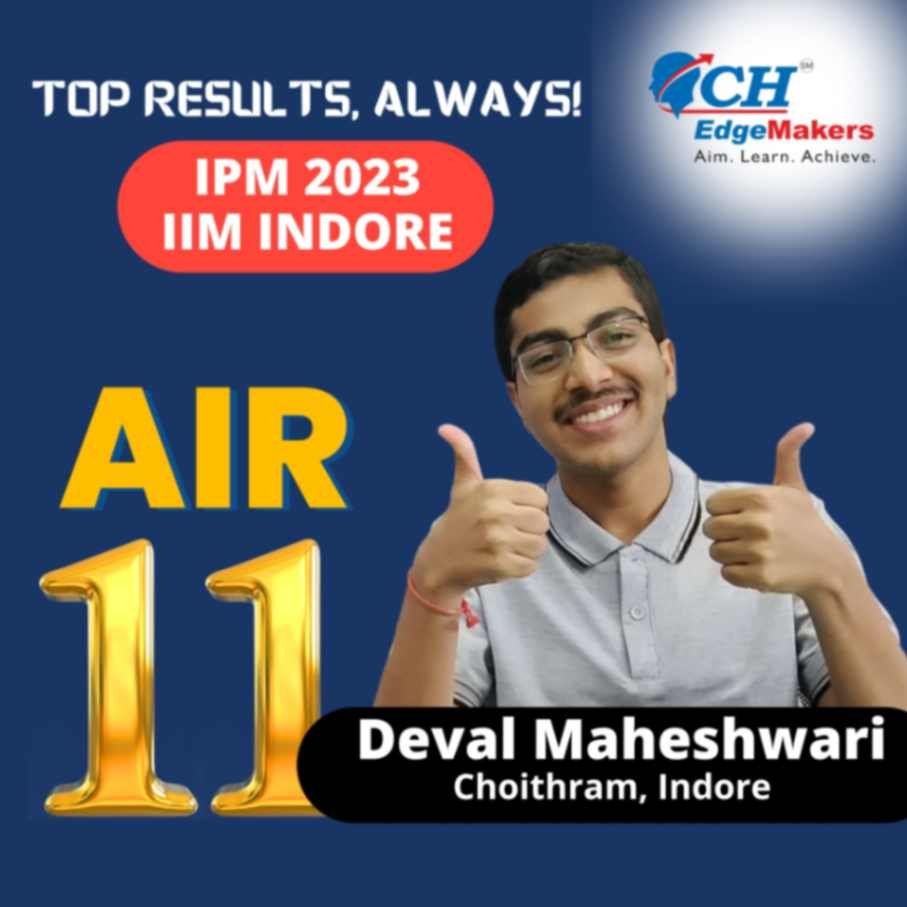 How to get upto 100% Scholarship?
Register
 for the scholarship exam
Attempt
 the exam on the scheduled day and time
Claim your Scholarship
 for Classroom Program
"I joined CHEM for 1-year-long IPM course and it the best call. The support from CH EdgeMakers has been immense. The unique pedagogy, easy access of teachers for doubt solving and the interesting learning space all contributed to my better learning."
"I took IPM 2 year long course and CHEM's curriculum from beginner to advance made it easier to grasp all the topics. The 1-on-1 mentorship helped boosting my confidence"
"What I like the most about CHEM's approach is that it's a blend of 'focus on training' & 'focus on student'. That's what makes this place special!"
"CH helped me a lot! The study material and Mock Tests are designed entirely on the CUET exam pattern. It helped me identify my weak areas and focus better. The best part is I was able to prepare all 3 sections at the same place."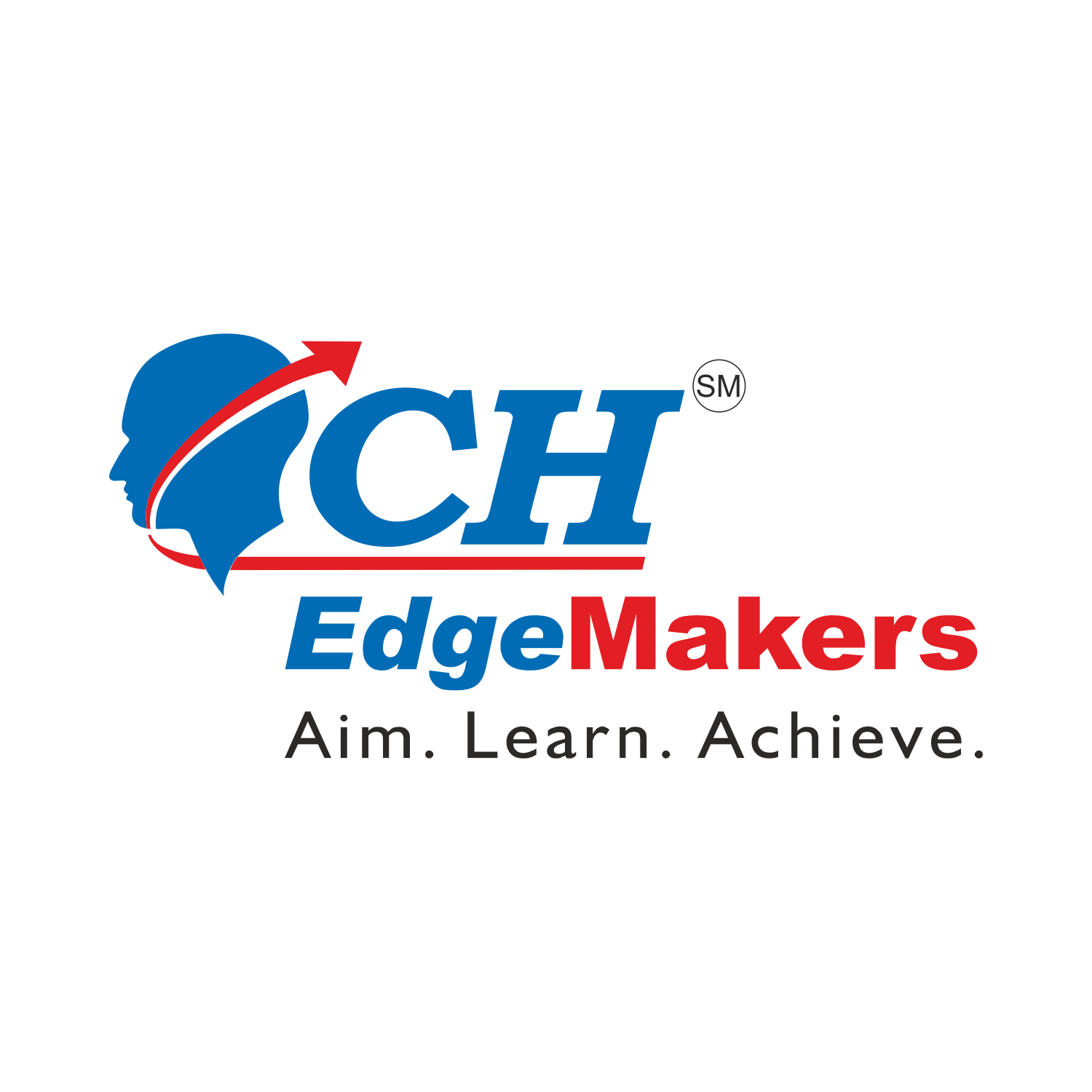 CH EdgeMakers is an Indore based training institute providing comprehensive solutions for various training needs of students, professionals and educational institutions since 1997.